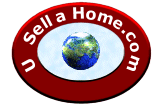 Sell Your Home
Authorized Agents
Testimonials
Fees & Services
About Us
Legal
Contact Us
Quick Find
If you know the number of the listing you would like to view enter it here:
---
Edit YOUR Listing
The area below is for Usellahome.com members
that want to edit their listing.
You
DO NOT need a user name or password
to search or register for real Estate Sales.
Forgot Password?